ALL DOGS NEED GOOD HOMES

PAGE LAST UPDATED 11/09/2000

We are dedicated to placing dogs into loving and responsible homes, regardless of the breed or age of the dog, particularly those dogs who make up 70 % of impounded dogs in shelters : the dogs of "uncertain" heritage .

Please take note --- IMPORTANT :

Caution is always urged whenever you consider placing an animal with a person or organization involved in animal rescue, or whenever you accept an animal from such a person or organization. It is suggested that you ask for references and information and do some investigation.



In April 1999, we started TWO related e-mail lists that serve as valuable resources for exposure of your needs, in terms of dog adoption, whether you are looking to re-home a dog, or to find a new (rescue) dog companion to add to your family.
One e-mail list ,
DogsNeedingHomes
,
is for people to list a dog, or dogs , needing a new home . Many rescuers , individuals , and shelters alike list their adoptable dogs here . This e-mail list is read by over 500 people . You may easily subscribe by clicking on
www.egroups.com/group/DogsNeedingHomes
The other e - mail list ,
PeopleNeedingDogs
,
has been created to give you the
opportunity
to describe the dog of your dreams that you may be wanting to add to your family.
This list has a similarly wide daily readership base .
www.egroups.com/group/PeopleNeedingDogs
Here's wishing you a hearty welcome --- we are a friendly group , dedicated and intense , but also upbeat and wanting to hear from you. Good luck in your efforts , be they to re - home a dog , or to find a dog to add to your family !
Listowner and Moderator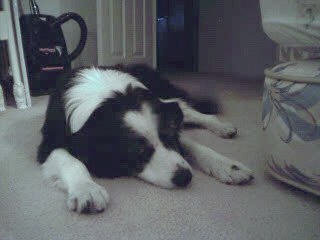 " N I C K "
O u r f o s t e r d o g w h o
b e c a m e a p e r m a n e n t
r e s i d e n t !
Sign My Guestbook
View My Guestbook